Join Us for the Next Chapter of Frank's Tavern at Frank's Hoppy Bistro!
After a decade-long hiatus, all your Frank's Tavern Favorites are back.
Same Owners, Same Chef, Same Great Food
Are You Craving Seafood, Artisan Pizza or Craft Beer?
Frank's is Frying Tonight
Hours & Location
3235 West Thompson RdFenton, MI 48430
Monday:
CLOSED
Tuesday:
4:00 PM - 8:00 PM
Wednesday:
4:00 PM - 8:00 PM
Thursday:
4:00 PM - 8:00 PM
Friday:
4:00 PM - 9:00 PM
Saturday:
12:00 PM - 9:00 PM
Sunday:
12:00 PM - 7:00 PM
Enjoy an extraordinary dining experience with us
Seafood restaurant, pizza place, local tavern - Frank's Hoppy Bistro goes by many titles. But no matter what you're visiting us for, you can rest assured that you'll get excellent service with a smile.

Stop by to:


Take a walk down memory lane and see how many of Frank's old mementos you can find
Enjoy a few drinks with your family members, friends or coworkers after a long day
Order tasty apps, fresh seafood or an individual artisan pizza that's guaranteed to satisfy your grumbling stomach
Frank's Hoppy Bistro Is Frying in Fenton, MI
Hop on over to our local tavern for tasty food and cold drinks
Do you remember going to the classic Frank's Tavern with family and friends? For over 80 years, Frank's Tavern was an iconic spot for fun, food and drinks in Fenton, MI. After our local tavern closed its doors over a decade ago, we've decided to come back better than ever.

At Frank's Hoppy Bistro, we're combining the old Frank's Faves with new mouthwatering meals and delicious drinks. If you're looking for a seafood restaurant or pizzeria, you've come to the right place.

Don't have time to sit and eat? Call 810-208-7297 now to place an order for take-out.
Fresh fillet that is hand cut and battered to order. Served with house cut French fries and homemade coleslaw.

*Grilled or Fried
*While supplies last
*Only available on Wednesdays
Frank's Hoppy Bistro Lunch
TEN DOLLAR Specials
ONLY Available Saturday and Sunday from Noon - 4pm
Scratch Made Dough, Sausage Gravy, covered in Chicken, Waffles and Mike's Hot Honey.
We start with a Beer City Bread Co. Sub Roll( made with Gold Ale Beer) Wild Caught Alaska Pollock, layered with our own Famous House Made Coleslaw and Homemade Tartar Sauce and a slice of American Cheese. Served with Fresh Handcut Fries!
Scratch Made Dough, Sausage Gravy, covered in Bacon and Scrambled Eggs, this is AMAZING!
UNHIDE POPUP AFTER MOTHERS DAY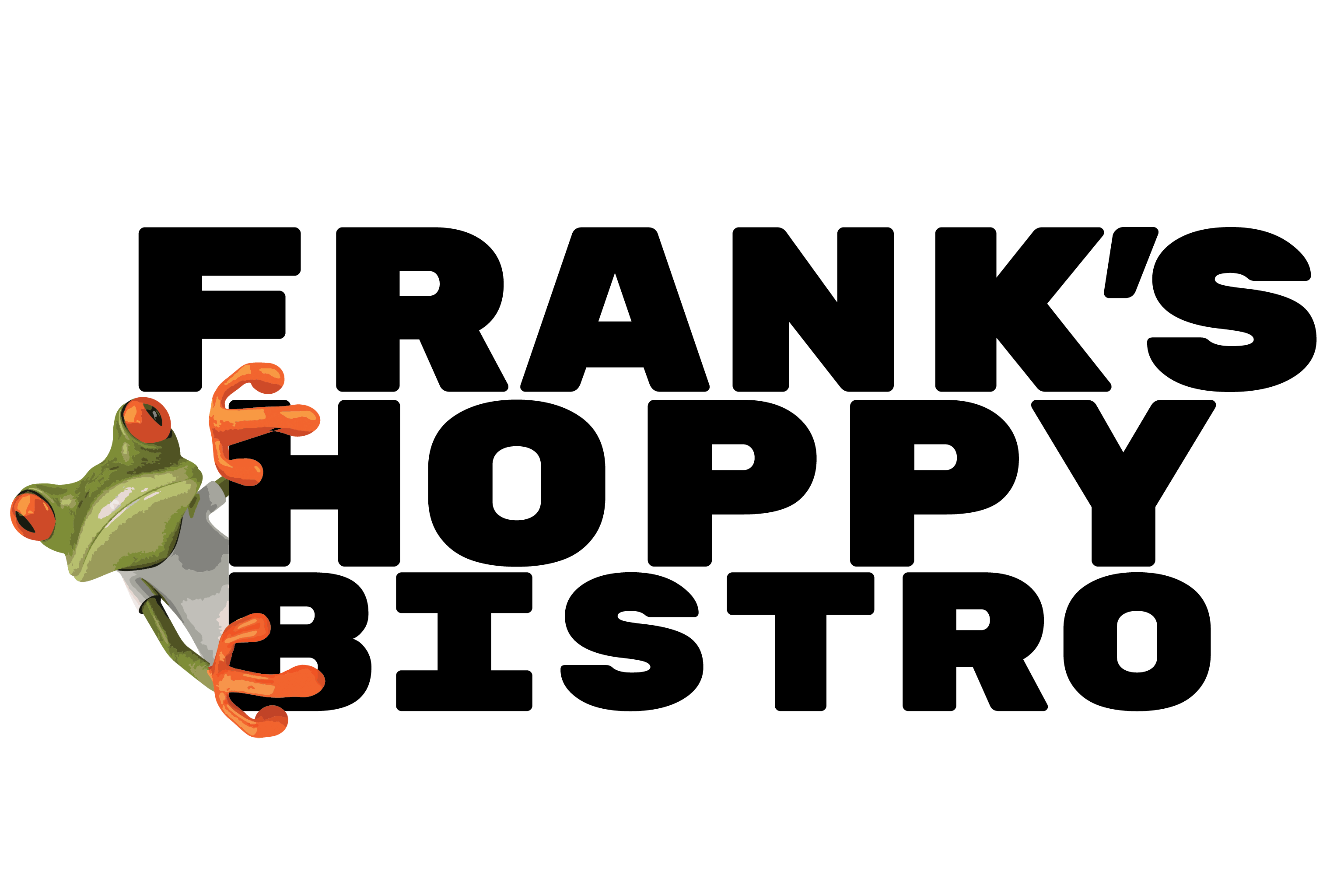 Sign up for Frank's Hoppy Bistro's newsletters to be informed on specials, offers and upcoming events!